BACK TO SOCIETY - CH Newsletter #26 May 27, 2022
As part of joining our private residential community, our members receive weekly updates about the community, upcoming events, developments in the student residence and any other relevant news. We've decided to post these updates on our website in order to let our visitors looking for student housing get an inside view of the Chelsea House student life!
Hello CH Members,
We've missed you 🥺 It's been a long two weeks since we've last spoken to you—it feels good to be back 🙈
P.S. In case you were wondering where we were last week, we announced that we'll be sending the newsletter every two weeks for the summer!
__________________
THE INSIDER'S REPORT: MONTREAL NEWS YOU NEED TO KNOW
A lot has been happening in Montreal over the last couple of weeks: celebrity sightings, festivals, new restaurants, etc.
During the wild weekend at

Festival Metro Metro, famous Toronto rapper

Drake

(YES YOU READ THAT RIGHT) came on stage as a surprise guest during Lil Baby's performance 🤯 What an appearance! AND if you think it couldn't get any better, he was

spotted at Ziggy's

on Crescent

on Sunday, just a 5-min walk from Chelsea House 👀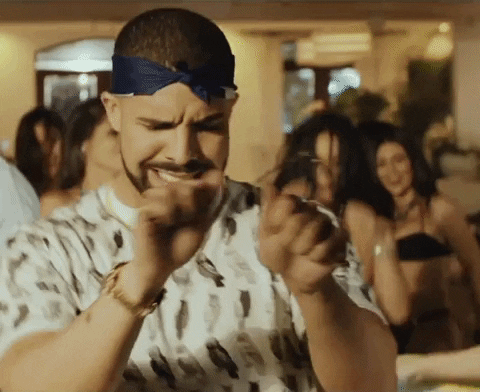 With this weather we have to look forward to one thing in particular 👀

FLOWER SZN

🌷 We are excited to introduce you to one of Montreal's essential

spring to-dos, so add this to your bucket list 🤓🔆 This is

Montreal's

TULIP FESTIVAL

😲 For

$20 entry fee and only $2

you can

pick your own tulips

💐 So if you are looking for an excuse to get that special someone a gift here is your sign!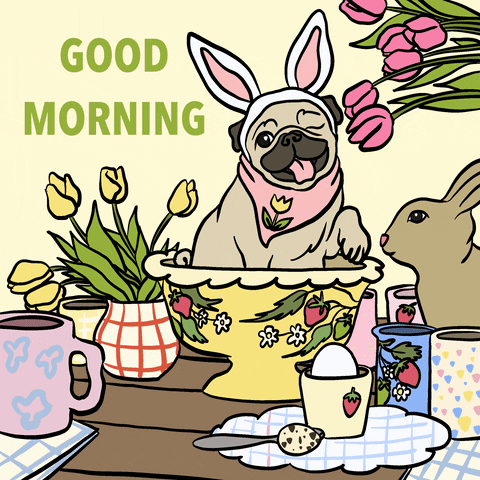 If you have nothing going on this weekend😴, downtown Montreal now has a giant

360-degree aquarium

—definitely worth checking out🤓! It's here until May 29th as an installation for

Festival TransAmériques

at Place des Arts.



Plot twist

: the aquarium is actually part of a free performance where performers will act out scenes from everyday life, as the tank fills with water.



Montreal is never a dull moment lol

😆
Today will be the opening of

Canada's BIGGEST supper club! In case the supper club isn't common for you, it's basically a restaurant that turns into a club.

Yoko Luna is a 20,000-square foot

Japanese-themed restaurant

and

lounge

(there's

8 different themed rooms

🤯!!!) which is just a

10 min walk from Chelsea House.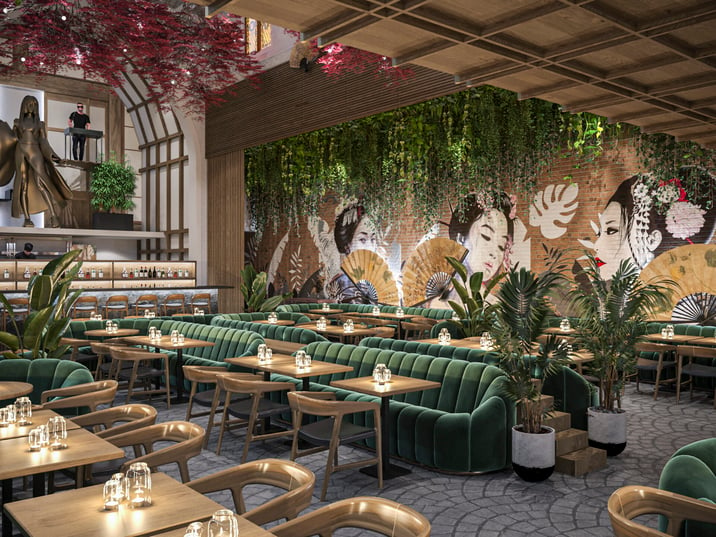 __________________
CHELSEA HOUSE COMMUNITY VIBES UPDATE



This just in: PJ (CH's proud father) went on a little golf trip with some fellow Chelsea House golfers 😌⛳️

Here's PJ's rundown from Sunday: "I shot a quick 9 holes with Luciano 🇲🇽 and Jad🇦🇪 The fellas had been going to an indoor golf simulator over the winter with Liam 🇫🇷 unfortunately absent from our foursome. Worldly discussions occurred, a few beverages were consumed, and a lot of stick swinging on a sunny early evening."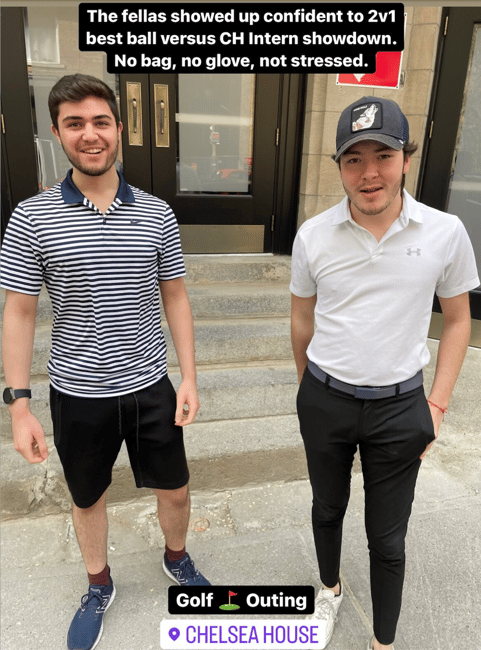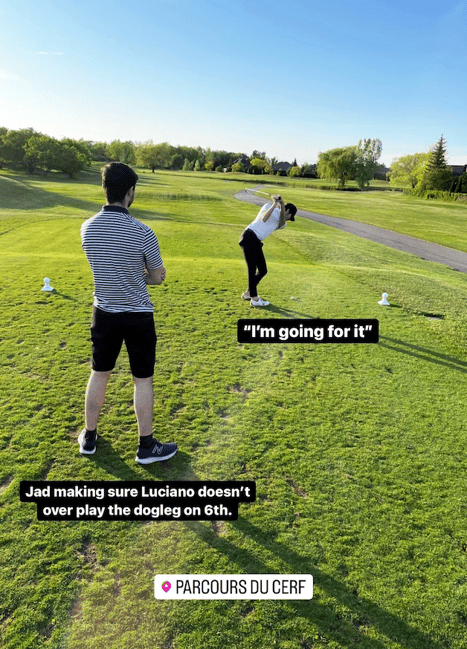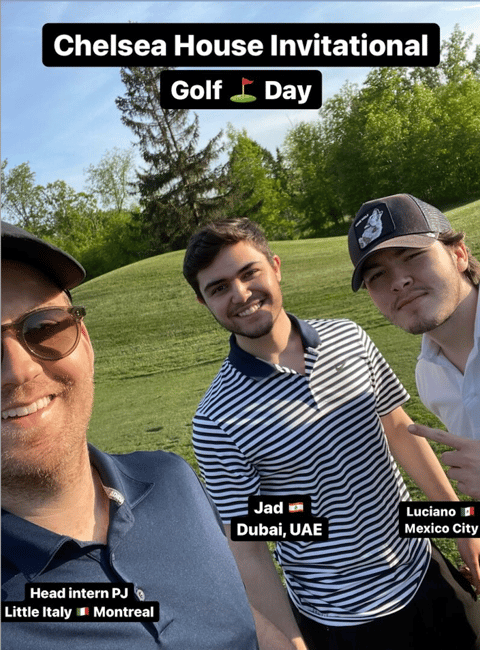 Wow 🤠 We're super glad that the boys had a fun day out at the course and got to show some of their skills off to PJ 🏌️‍♂️Almost as good as Tiger Woods😎!!!
__________________
TEAM MEMBER SPOTLIGHT: AURELIE FROM LONDON 🇬🇧
Aurelie joined the CH team a couple of weeks ago! Don't let her British accent fool you as she is also French & Sicilian (miss world wide😗🌎). She's currently in her third year studying psychology at Concordia University (studious👀) and working with our CH team 💪 for the summer! In her free time (when she's not at CH or studying), she paints, goes to art galleries, and is busy being a foodie 😋. Aurelie spends most of her money on new food places around Montreal—she even has her own Montreal student food account on Instagram!🍴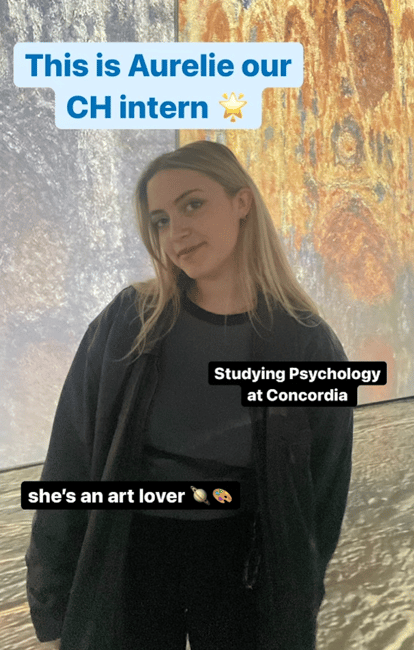 Here's a little sneak peak of how she has been spending her summer days...BeReal edition 😎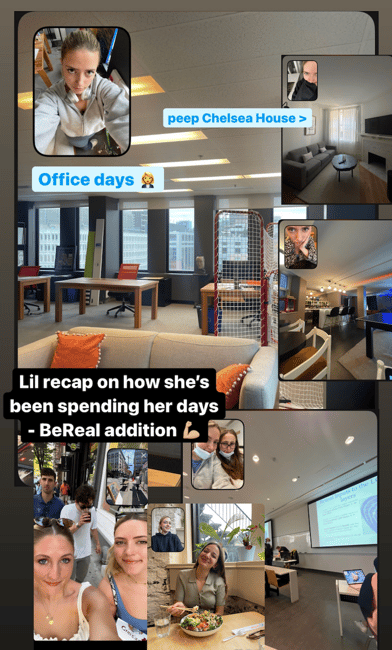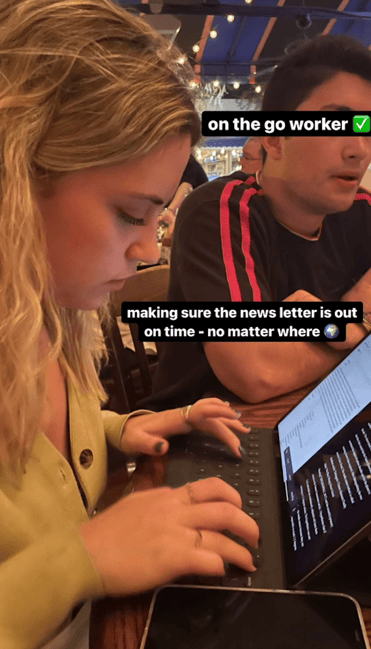 __________________
SHOW ME THE MONEY !! THE STUDENT JOB BOARD FOR SOME PART-TIME CASH $$$
For those of you sticking around Montreal this summer, take advantage of your extra free time in between semesters and make some $$$ so you can treat yourself for your hard work!
Bar man @ Malt | Party animals

here's a job for you 🤪 An

excuse to go out

and party

whilst earning some $$

and a great job for the

night owls🦉! No need to worry about paying to get into places, you can have people paying for your shots instead 🎉


Barista @ Goplana |

Calling all Chelsea House

baristas

☕️ Some perks that come with this role: employee discount, free meal, and many other exciting perks, including a day off for your birthday. 🤠


Front Desk @ Confort Suites | If you're an

easy going person

😴 and don't want to be constantly spending time on your feet, you've come to the right place! You will be able to

spend your work hours at the front desk

helping people check in and out of their rooms.
__________________
HOUSE UPDATES
We know that there's been some issues with your digital keys this week due to the power outage. We're working on getting this resolved ASAP! We have someone from Salto coming in on Monday to make sure that we're A-OK.

If ever you find yourself locked out, try using your key from the Chelsea House app rather than JustIn - this has worked for a few people. Also, we HIGHLY encourage you to help each other out. If your key isn't working between now until Monday, coordinate with fellow roommates or members to let you in.

We HIGHLY recommend to download the Chelsea House app if you haven't done so already

IMPORTANT REMINDER ⚠️ Send a void cheque to info@chelsea.house so we can return your security deposit!
Stay classy,
CH Community Team